Venue
Our venue is the Omni Mont-Royal Hotel, located in downtown Montreal.
Click here to book a room at the special conference rate.

With easy accessibility to the airport and downtown metro, this hotel will be convenient to both local and out-of-province delegates. Situated in downtown on the elegant Sherbrooke Street West near McGill University, the luxury Hotel Omni Mont-Royal dominates the Golden Square Mile's historical district. Sophisticated, luminous and inviting, this environment showcases an authentic and refined stay. With never more than 12 rooms per floor, the hospitality experience is enhanced by luxurious and comforting loft style guestrooms. With 256 square feet of living space, these rooms are larger than most hotel rooms in the city.
Towering the Mount-Royal Park, the 31-story hotel offers magnificent city views and an abundance of natural light. The hotel is best known for its dedicated and experienced personnel.
CLICK HERE FOR THE 10 BEST REASONS TO STAY AT THE OMNI
A number of hotel rooms have been reserved for the conference participants at the Omni Mont-Royal Hotel. Rooms can be booked at favourable prices. Nightly double occupancy rates start at $194.00 with a Tourism Montreal Incentive*. These are subject to availability and offered only to early bird paid conference delegates. The rate after the early bird deadline (June 30,2017) will be $204.00 per night (double occupancy).
*Please note that the regular rate of $204.00 will be shown when you book your hotel room rate. The $10.00 early bird discount (which reduces your room rate to $194.00) will apply for each night of stay at the Omni Mont-Royal Hotel during the conference (maximum 3 nights or $30.00) and will appear as a credit on your hotel bill upon checkout from the hotel. 
This discount is offered only to those who register for the conference itself before the end of the early bird registration (June 30) and is subject to availability.
Key Dates
June 30 – last day to book the Omni hotel and have the early bird discount of $10.00 apply for paid early-bird conference delegates. Please note that the regular rate of $204.00 will show when making the hotel reservation – with the discount of $10.00 per night applied as a credit toward your final invoice upon checkout from the hotel.
September 25 – last date to book the Hotel Omni for regular block room reduced rates (based on availability).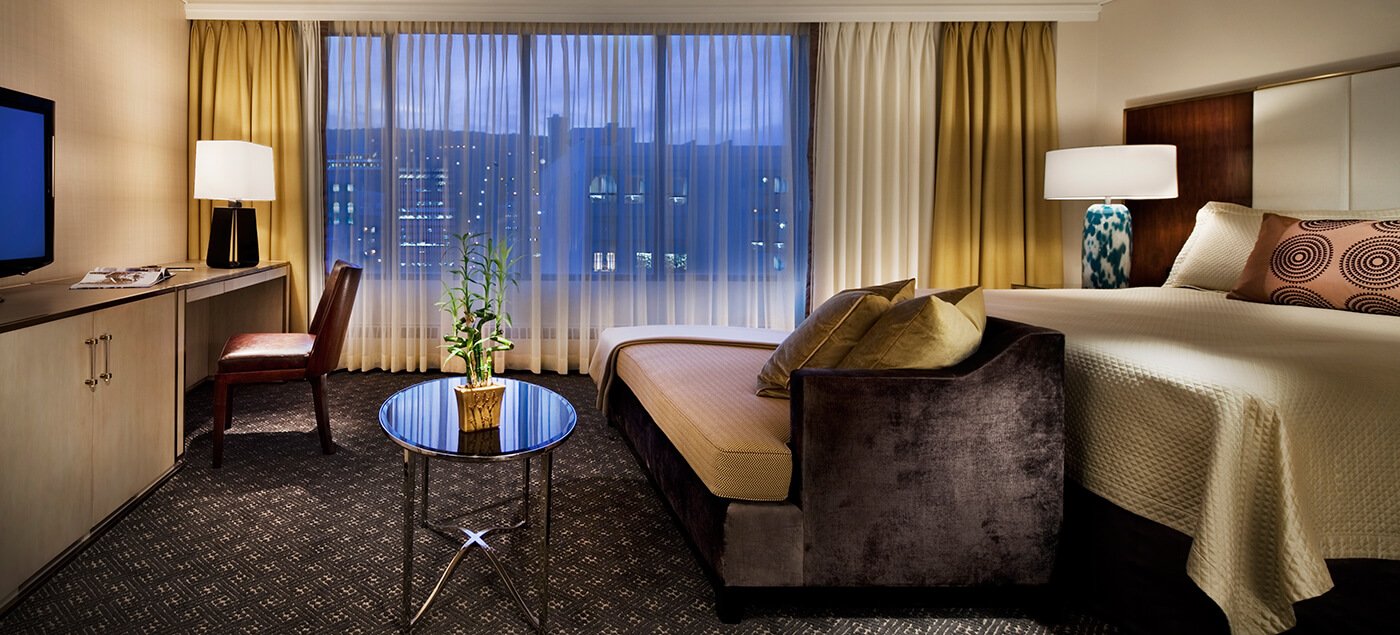 City
Considered half European and half North American, Montreal is a lively city with a strong mixture of French, English and various other cultures. Montreal is the second-largest city in Canada and the largest city in the Canadian province of Quebec.
Originally called Ville-Marie, or "City of Mary", the city takes its present name from Mont-Royal, the triple-peaked hill located in the heart of the city. Montreal is an historic, yet modern city that features many cultural and seasonal activities along with wonderful attractions and fantastic festivals.
In 2017, Montreal will turn 375 years old. The city's major milestone year offers everyone a unique opportunity to celebrate its wealth of history and culture as well as its rich heritage, its people, its iconic places and its neighbourhoods. With so much history and a profusion of sights, sounds and flavours to await you, the city of Montreal looks forward to welcoming you and having you experience the city's unique culture and joie de vivre.