En prévision d'une subvention de Héritage Canada, nous sommes heureux de vous fournir une traduction simultanée des présentations du samedi 4 décembre.
---
---
Platinum Sponsor
---
3M, with the acquisition of KCI, focuses on providing better care through patient-centered science. From wound and skin care to solutions for BSI and SSI risk reduction, our team is ready to partner with you to help transform patient outcomes.
---
Silver Sponsors
---
Essity, a leading global hygiene & health company dedicated to improving well-being through products and solutions.  Essentials for everyday life.   Essity's sustainable business model creates value for people and nature.  Essity sells in approximately 150 countries under leading global brands TENA, JOBST, Leukoplast, Tork, and others.  Essity's global headquarters is in Sweden with Canadian manufacturing in Drummondville, Quebec.  Essity believes that to succeed, a multi-disciplinary approach is required to achieve lymphedema management.  We are proud to be an integral part of the team and are committed to raising awareness on lymphedema through innovation, our education programs and our partnerships with community associations and healthcare providers.
Essity, une entreprise mondiale leader dans le domaine de l'hygiène et de la santé, dédiée à l'amélioration du bien-être à travers des produits et des solutions. Les indispensables de la vie de tous les jours. Le modèle économique durable d'Essity crée de la valeur pour les personnes et la nature. Essity vend dans environ 150 pays sous les principales marques mondiales TENA, JOBST, Leukoplast, Tork et autres. Le siège social mondial d'Essity se trouve en Suède et la fabrication canadienne à Drummondville, au Québec. Essity estime que pour réussir, une approche multidisciplinaire est nécessaire pour parvenir à la gestion du lymphœdème. Nous sommes fiers de faire partie intégrante de l'équipe et nous nous engageons à sensibiliser au lymphœdème grâce à l'innovation, nos programmes d'éducation et nos partenariats avec les associations communautaires et les fournisseurs de soins de santé.
www.jobstcanada.com ou www.essity.com
---
Freedom to Make the Most of Every Day
Riding a bike. Working in the garden. Playing with grand kids. Taking a walk. Going to work. These are the keep moving® benefits of Juzo® compression garments, designed to improve your quality of life, not inhibit it. Family-owned since 1912, Juzo has led the compression therapy garment industry by creating high-quality products that offer you the freedom to maintain a more active lifestyle. Advancements like our FiberSoft® technology, seasonal colors, attractive styles and fun print designs ensure you move in comfort without compromising fashion.
---
L&R CAN is an affiliate of our global parent company Lohmann & Rauscher, which has a 160-year history as a well-recognized and respected global manufacturer and supplier of compression therapy solutions and innovative wound care products. L&R CAN provides you with effective compression solutions, including bandaging, the Solaris Collection™ of garments and wraps, and VENOSAN® compression stockings and support socks, to help you treat your lymphedema and edema patients.
When you use L&R CAN products, you know you are in good hands with trusted brands like TributeNight™, ReadyWrap®, Rosidal® K and VENOSAN® 4000.
L&R CAN – passionate about delivering innovative wound care and compression solutions.
---
WELCOME TO MEDI CANADA!
A company specialising in the production of medical compression products to healthcare providers. Our goal has always been to offer a wide range of products both innovative, aesthetic and evolving that would meet the lifestyles of today's patients. We have solutions that meet your needs.
BIENVENUE CHEZ MEDI CANADA!
Une entreprise œuvrant dans le domaine des produits à compression médicale. Notre objectif est d'offrir une vaste gamme de produits à la fois innovateurs, esthétiques et en perpétuelle évolution répondant aux styles de vie des patients d'aujourd'hui. Nous avons les solutions qui répondent à vos besoins.
---
At Sigvaris, we care about people. Our history and experience with compression garments goes back more than 150 years. Our medical compression solutions offer effective and reliable support for vascular and lymphatic conditions.
Our portfolio has a wide variety of inelastic wraps and garments for upper and lower body including nights garments.
Compreflex: easy to use wraps that are specially designed to improved fit and patient comfort
Chipsleeve: night garments that massage lymphatics while offering a comfortable fit and a mild to moderate gradient compression
Medaform:  night garment, inelastic compression, highly adjustable and durable, firm gradient compression   
When heritage, competence, and dedication come together, there's no limit to where we'll go
---
Bronze Sponsors
---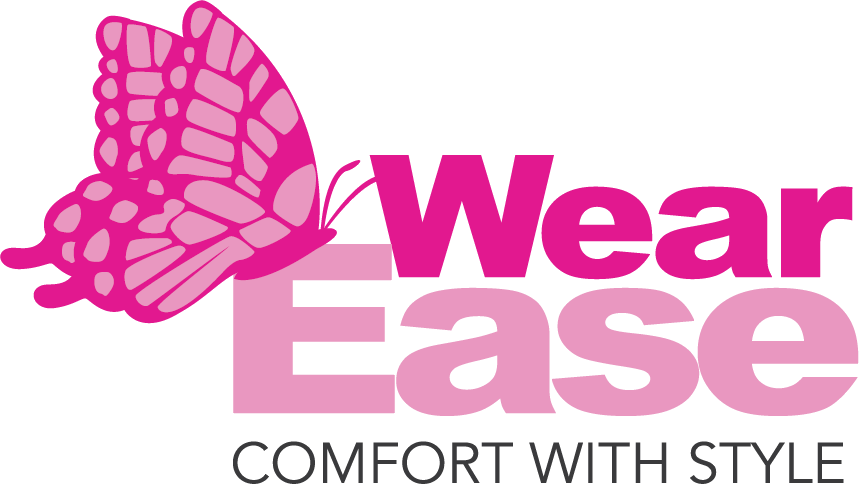 ---
Exhibitors
---
Lymphedema Association of Quebec
Sponsorship & Exhibiting Opportunities
We anticipate more than 700 Conference delegates with an interest in lymphedema, chronic edema, wound care and related topics.
Contact us to explore how we can help to present your company or organization's brand, products and/or services to our audience.
Email us at: conference@canadalymph.ca